JUNE COMEDY NEWS
LAUGH AWAY THE WINTER BLUES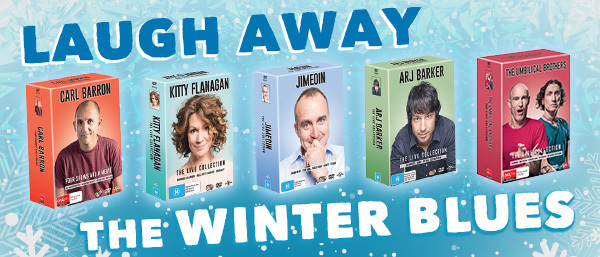 Jon Snow did tell us Winter was coming, but now that it's arrived everyone seems so surprised! You don't need to tell us it's cold – WE KNOW! But what is better on a cold winters night than laughing away the chills with some of Australia's best comedians.
Our finest funnys are all available to watch from the warmth and comfort of you own home. Catch classic routines from Carl Barron, Kitty Flanagan, Arj Barker and HEAPS more! You can even grab a boxset chock full of multiple shows! And you can grab them digitally to stream!
So grab a blanket and a cuppa, curl up on the couch and pop on some LOLs. It's the perfect time to stay in!*
*We are aware that if you live in Sydney you were probably staying home anyway, bloody lock-out laws.
WATCH FOR FREE NOW – ALWAYS AMAZING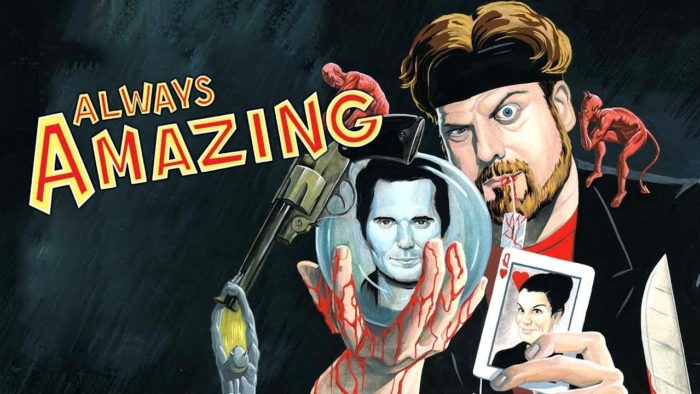 A magician from the 80's, a terminal illness, drugs, police, fame, fortune and a 12 year old stalker who became a best friend and tour manager. This documentary has it all!
Joel Ozborn features in the brand new (and free!) documentary that chronicles the story of The Amazing Johnathan's storied career as a comedian / magician, the unlikely friendship that from after meeting a 12-year-old boy on tour in Australia, and the terminal diagnosis that brought them back together.
Also featuring the likes of David Copperfield and Penn Jillette (From Penn & Teller), this is a must see for all comedy and magic fans, and racked up over a quarter of a million views in the first week of release.
The best thing is it's all available for FREE on Youtube! Hop to it below.
ARTIST SPOTLIGHT: MARTY SHEARGOLD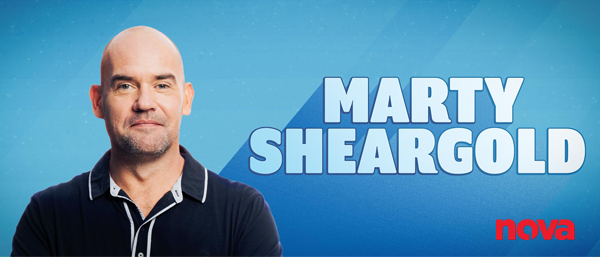 Welcome to the Artist spotlight! Each month we'd like to take a moment and introduce you to one of our hilarious comedians – maybe you can find your new favourite mirth maker! This month please welcome Marty Sheargold!
Marty is well known to audiences as one of the stars of the Kate Tim and Marty show on Nova, and from his hilarious regular guest appearances on Have You Been Paying Attention? What audiences might not know is that Marty used to be an incredible live comedian – and now he is back with a brand new live stand-up show!
You heard Bird Turd. Shiggsy is on tour! He'll be performing all over Australia and you can check out the dates below. But hurry! Most shows Sold Out in 1 day and encore performances have been released to meet demand!