AUGUST COMEDY NEWS
GET YOUR DAD SOME NEW JOKES FOR FATHER'S DAY!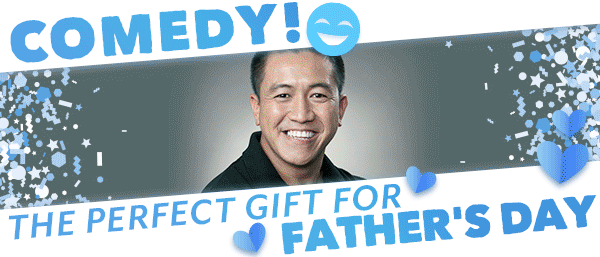 Are you hungry for the perfect gift for Father's Day? Hi Hungry, I'm Dad! No-one needs a lesson in LOL's more than the dads of the world, and the perfect gift is tickets to a live show by a pro. This is a much better way to impress dad than putting the bins out – although you wouldn't need to put them out if you stopped lighting them on fire.
Treat your dad like a Tennis Player and show him some Love. Help your dad with his Ego and help him get tickets on himself. Don't hit the snooze button on getting your Dad a gift, otherwise you'll be responsible for resisting a-rest. You'll single-handedly be the best child in the universe if you give him comedy tickets using one hand! Comedy is my bones – I have a skele-ton of these.
Ok, I'll stop with the dad jokes and let you check out the real comedians.
So show your dad some love and laughter this Father's Day and pick up some tickets to a live show – with fantastic shows all of over Aus! Click your state below to find the perfect show for Dad!







2 BOOKS SCORE AWARD NOMINATIONS!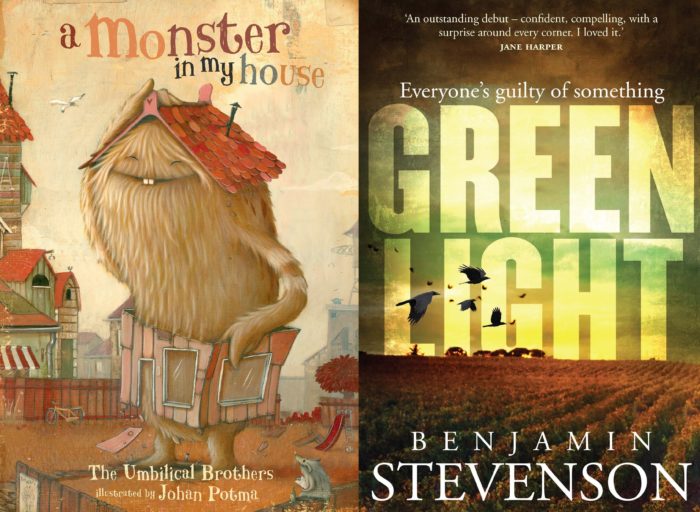 The Umbilical Brothers and Benjamin from The Stevenson Experience have just been nominated for some huge book awards – congratulations to them both!
A Monster in My House is a funny, charming, rhyming picture book about a house full of monsters with an unexpected twist from internationally acclaimed comedy duo The Umbilical Brothers. A Monster in My House has just been nominated for a Children's Literature Award in the 2020 Adelaide Festival Awards for Literature.
Greenlight is the debut novel from Benjamin Stevenson of The Stevenson Experience. A stunning crime thriller that debuted at #1 on the Australian Charts, Greenlight is a thrilling and twisty mystery about a man who gets caught up in the murders he is making a podcast about. Greenlight has just been nominated for Best Debut Novel in the 2019 Ned Kelly Crime Fiction Awards