DECEMBER COMEDY NEWS
LAST MINUTE GIFT IDEA: GIVE TICKETS!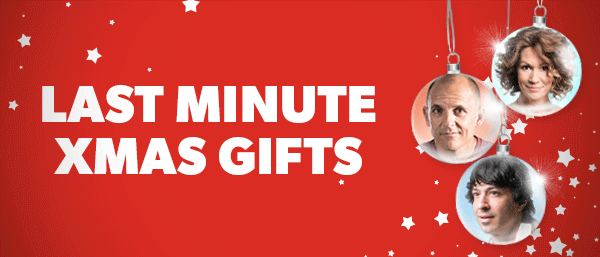 We've all been there. You've gone and left gift shopping until the last minute! Well don't fret because we have the perfect gift! No busy shopping centres, no outrageous queues, no waiting for delivery. Just hop on-line and book tickets to Australia's best comedians, and get them delivered straight to your inbox all in time for Xmas.
Heaps of our favourite comedians are travelling all over Australia next year, including Carl Barron, Kitty Flangan, Arj Barker, Jimeoin, Ross Noble and heaps more! Hit the button below to have a browse and don't be caught short on Xmas morning!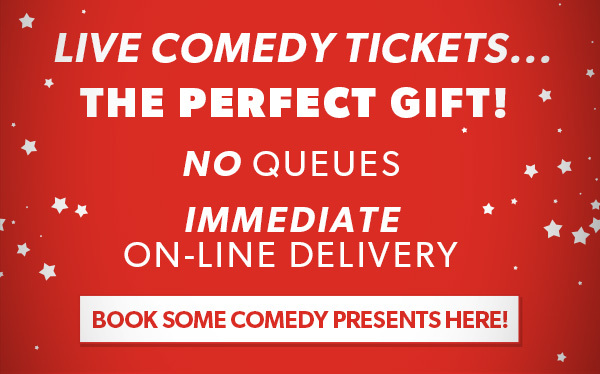 SPEND 2020 AT THE COMEDY FESTIVALS
MAYBE YOU MISSED